It's officially one year since NZ (and the rest of the world) announced a COVID lockdown which forced everyone to stay indoors. There have been many adjustments — not just at work, but within our households as well.
Because of this, homeowners have no choice but to improve their internet connection for remote schooling and work from home setup. There's no denying that the global pandemic has made it nearly impossible to be productive. But thankfully, the internet has given us something to look forward to amid the current circumstances.
Since many businesses have transitioned to remote work, it's gotten a lot easier to look for employment in NZ or anywhere in the world. While employers find this convenient, some people may still have internet problems of their own.
Not everyone can afford a fast broadband, let alone fibre, so it can be difficult for some, especially those living in far off places, to work from home and attend online classes.
How do I improve my internet connection for remote work and learning?
It's not enough that you're connected to the internet when working or learning from home. You should at least have sufficient, or if you're lucky, a lightning speed connection to work and study efficiently.
We know that not everyone is aware of how much of your applications "eat up" the internet. To give you an idea, below are common video and software apps used for WFH and remote learning with their recommended download and upload speeds.
| | | |
| --- | --- | --- |
| App | Suggested Download Speed | Suggested Upload Speed |
| Zoom | 1.2 Mbps to 3 Mbps | 1.2 Mbps to 3 Mbps |
| Google Hangouts / Meet | 18 Kbps to 3.2 Mbps | 12 Kbps to 3.2 Mbps |
| Slack | 200 Kbps to 4 Mbps | 100 Kbps to 600 Kbps |
| Cisco Webex | 0.5 Mbps to 2.5 Mbps | 0.5 Mbps to 3 Mbps |
| Skype | 30 Kbps to 8 Mbps | 30 Kbps to 1.5 Mbps |

What internet plan do I need when working from home?
Before going on a shopping trip for internet plans, consider your needs and budget first. Experiencing hiccups while browsing or using the net can be resolved by simply replacing your wifi modem or router, conducting a speed test, restarting your computer, or relocating your modem in a central place at home. If you've done all of these but still manage to have slow connection, you might need to ditch your current ISP and change it for something better.
Read more about it here: How To Find The Right Broadband Plan For Remote Work
Here at CompareBear, we always make sure that customers get what they need. Given that everything can now be done online, not to mention work and school activities, it's important that you are connected to a fast, stable and reliable internet especially when you're at home.
Fibre plans you can get under $100 a month
Slingshot
Unlimited data

Download speed: up tp 900 Mbps

Upload speed: 400 Mbps

12 months contract

Free modem rental

Can be bundled with a Power plan and get 10% discount plus 3 months of free broadband
Orcon
Now.
$84.95/month

Unlimited data

Download speed: up tp 900 Mbps

Upload speed: 400 Mbps

12 months contract

Free router for the first term of contract
Stuff Fibre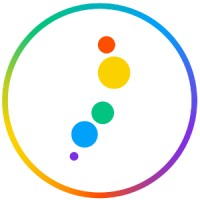 $94.95/month

Download speed: up tp 900 Mbps

Upload speed: 400 Mbps

12 months contract

Pay only $47.48 for the first four months
MyRepublic
$89/month

Unlimited data

Download speed: up tp 950 Mbps

Upload speed: 500 Mbps

12 months contract

Hailed as the fastest broadband in NZ according to Ookla!
*Availability varies based on your location.
All of these and more when you visit CompareBear today!