Car sales weren't nearly as high as last year due to the COVID-19 pandemic affecting new car sales nationwide. Thanks to a new lockdown in Auckland last August 2020, vehicle sales have gone down once again. Still, there are certain car brands that enjoyed some really strong sales and reviews for this year. As the fourth quarter comes into full swing, let us look at the top cars that dominated the NZ auto industry for 2020:
Ford Ranger FX4 2020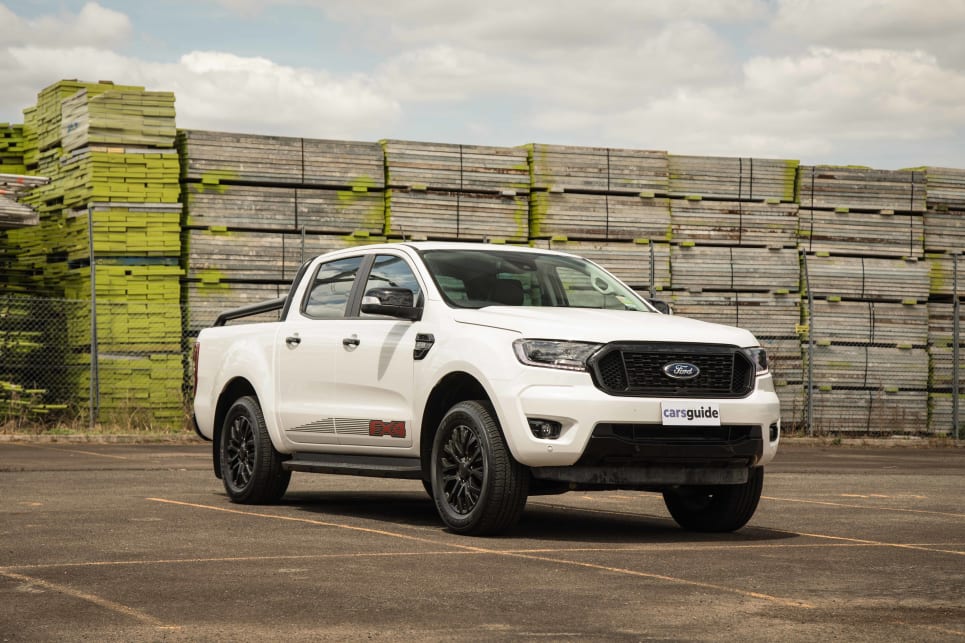 Image source: CarsGuide.com.au
The Ranger marches on to be NZ's most popular ride for 2020. While the new FX4 hasn't quite seen the adventure of rough roads, sandy dunes, and steep inclines, it's still gone on to sell well. Sitting inside this car's interior will have you thinking you're inside a more expensive vehicle, thanks to its impressive set of leather seats and red stitching, adding highlights to certain areas for a more premium feel. Furnishings are something you expect to see on a cooler sports car, and not on a ute like the Ranger.
The Ford's bi-turbo, 2.0-litre engine produces 160 PS at 3200 RPM, along with 385 Nm of torque at 1600-2500 rpm. Although not a true 4x4 by any means, handling is still very good and it's even possible to set it to "Sport Mode" for a more spirited experience. Riding it is not exactly close to an SUV but it's still rather decent for an ute. The FX4 is easy enough to drive around the city and inside narrower side streets.
Toyota Hilux Mako
An update to the trusty workhorse of Kiwis for decades, Toyota NZ has brought a number of updates to the Hilux, which leads to people expecting a bigger sales boost when the revised model comes out. The exterior of the car has been beefed up, allowing it to rival Ford's offering.
Based on the MY21 Hilux SR5 Cruiser, the 2.8-litre turbo-diesel engine delivers 150kW output and 500Nm, connected to a selectable 4WD system. The resulting modifications turn the cruiser into a workhorse that is distinctly Kiwi with its bold styling and aggressiveness without going overboard. Toyota NZ anticipates selling 250 units annually, with pre-orders currently up for buyers looking to get one by February 2021.
Toyota RAV4
This is NZ's best selling SUV. The RAV4 offers great value for money with its 2.5L hybrid providing great fuel economy while delivering a vehicle that's a great all-rounder for many different uses. The RAV4 is highly intuitive, with a simple layout that would not confuse even rookie drivers.
You can manually choose driving modes between Eco, Normal, and Sport, with Eco mode saving you a few hundred mls of gas per 100km. Provided enough there's enough charge in the battery, starting the car on EV enables it a silent movement; perfect for early morning drives. It's not a bad pick for what you get.
Mitsubishi Triton
A relatively underrated ute for those who can't afford a Ranger or a Hilux, the Mitsubishi Triton remains a top contender for utes in NZ. In terms of interior, there are a few compromises like reduced legroom, a small fifth seat, and a less practical bed. Otherwise, there's not a lot of corners cut to achieve its competitive price point and the Triton easily makes a strong first impression.
The Mitsubishi Triton sports a 2.4-litre turbo-diesel four-cylinder, making 135kW at 3500 RPM and 437Nm at 2500 RPM. Its system performs well enough when navigating formidable terrain and with its good towing capability and on-road comfort, this vehicle still boasts unquestionable value for motorists in NZ.
Holden Colorado
The Holden Colorado has received a refresh and update recently, allowing it to tackle even more exotic roads into the mountains. It arguably has the best steering in the lineup, thanks to its software assistance, which makes very fine adjustments should the vehicle encounter certain bumps in the road.
The Holden runs the same 2.8-litre, four-cylinder turbo-diesel engine that makes 147kW at 3600 RPM and 500Nm at 2000 RPM as its predecessor. It's a relatively economic engine when it comes to driving and is a very potent off-roader thanks to its low-down torque and good gearing.
Kia Seltos LX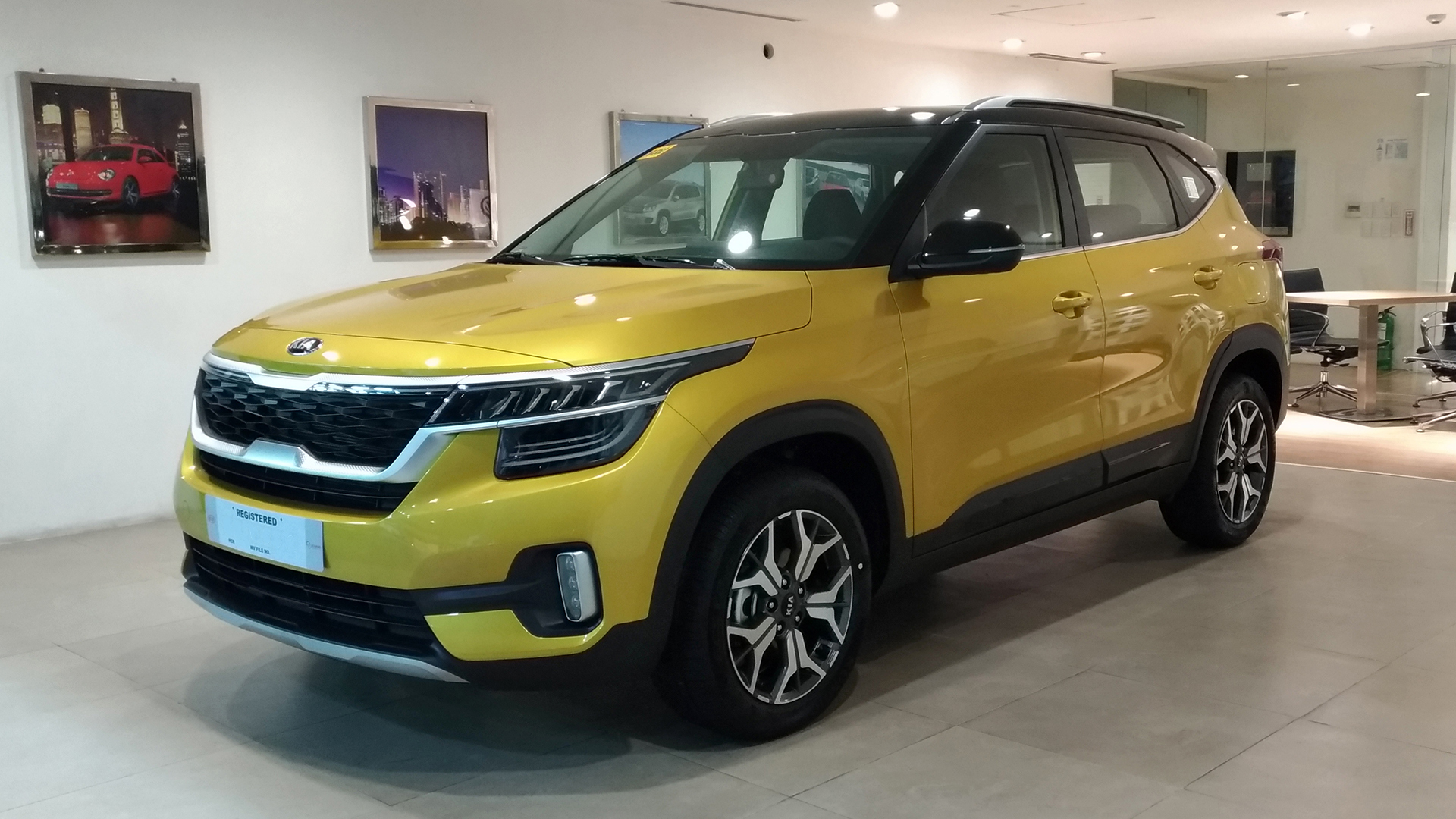 The Kia Seltos is a very competitively priced SUV, beating out most of its competitors by a huge margin without compromising on the features and performance. In fact, the Kia Seltos is one of the car brand's most successful new vehicles in NZ.
Its engine is a moderate 2.0-litre Atkinson Cycle engine that produces 110kW at 6200 RPM and 180Nm at 4000 RPM. It's not impressive, but it is helped by Kia's Intelligent Variable Transmission unit; allowing the SUV to handle like an automatic. Handling is pleasantly light and precise, making it comfortable to drive on NZ's roads. It's a very comprehensive all-rounder and many Kiwis looking for an SUV on a budget won't go wrong with it.
Suzuki Swift Sport
The Swift Sport seems to have received very minimal updates in its refresh, with most of it centered on its tech and cosmetics. It gets new safety features like rear parking sensors, heated mirrors, rear-cross traffic, and blind-spot monitoring while the rest of its cabin remains somewhat untouched. The suite of updates may seem a little on the cheap side but the Swift is meant to be a cheap offering after all.
The Swift runs a BoosterJet, turbocharged 1.4-litre engine that makes only 103kW/230Nm but it is a relatively light vehicle, and the engine is versatile enough for its needs. For only 30 grand, this is definitely the best of the cheapest offerings you can get on the market right now.
Toyota Corolla SX Hybrid
Image source: CarAdvice.com.au
The 2020 Corolla proves that the landscape is not just about hatches and SUVs. With its clean interior, the SX Hybrid doesn't hold back on features either. Toyota's comprehensive Safety Sense package includes radar cruise control and a handy blind spot monitor, along with an auto-dimming rear vision mirror, and chrome plating interior.
Its engine is a 1.8-litre hybrid which isn't the fastest on the market. It accelerates to the 100km/h in about 9-10 seconds. Still, this hybrid does have its own 'in-gear' acceleration, which provides that extra nudge for the Corolla out on the road.
Kia Sportage 2020
Image source: CarsGuide.com.au
Kia has opted to retain much of the previous generation's look on this Kia Sportage, with minimal changes to its bumpers, fog lights, full-LED headlights with four-point daytime running lights. Interior build quality is okay, though not the best. It's ergonomic enough to not be uncomfortable but there's too much hard plastic on show. It's somewhat roomy for families however.
The Sportage runs a 181-horsepower 2.4-litre inline-4 or a 240-horsepower, 2.0 litre engine. All models use front-wheel drives, with an optional all-wheel drive configuration. It's a good enough car and competes well with others in its class though it's not going to be a leader anytime soon.
Nissan Navara N-Trek
Image source: CarAdvice.com.au
Nissan Navara has just gotten an update from its manufacturer, mostly underneath its hood and chassis. There's very few cosmetic differences on the outside, mostly seen by changing up its wheels from 17 inches to 18 inches. Pricing is also very competitive, especially in relation to both the Ford Ranger and the Toyota Hilux.
It uses a 2.3-litre twin turbo, four-cylinder diesel which runs on a 140kW/450Nm, 7-speed automatic, four-wheel drive. The N-Trek also boasts beefed-up suspension, increased ground clearance that can easily handle a lot of rough terrain on its way. It's a great ride either on open roads or off-road, with a controlled and comfortable experience for Kiwis looking to purchase it.
Any models we missed? Which among the top car brands are you interested in buying? If you need a car loan to help with your purchase, you can use our free comparison tool to determine the best providers here in NZ!